Verification of tachographs
By appointment at telephone number +420 602 770 291
Authorised metrology centre (AMC)
Our company has been approved by the Czech authority for technical normalisation as an authorised metrology centre for the verification of tachographs.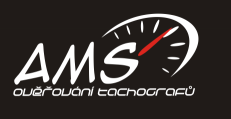 Analogue tachographs:
VDO KIENZLE 1314, 1318, 1319, 1324
Stoneridge typ 8300,8400,2400
The price for verification is CZK 1,700 incl. VAT
Digital tachographs:
Stoneridge SE5000
DTCO 1381
(The verification price includes one package of rolls for DT)
Please book tachographs verification via telephone at +420 602 770 291

Rolls for digital tachographs
Roličky jsou schváleny pro všechny typy digitálních tachografů:
Rolls are approved for all types of digital tachographs:
Siemens VDO Automotive – DTCO 1381
Actia – SMARTACH STD, SMARTACH ADR, SMARTACH STDII
Stoneridge – SE5000
The width of the roll is 57 mm, length 8 m excluding tubes, 3 units per box.
Prices and quantity discounts:
1 pcs            CZK 99 excl. VAT
2-4 pcs         CZK 95 excl. VAT
5-14 pcs       CZK 85 excl. VAT
15+ pcs        CZK 80 excl. VAT